Abilitas Foundation
Abilitas Foundation is a small charity established in 2008 with a big dream of creating accessible opportunities for people living with disabilities, their families and caregivers. The foundation opened the Cold Water Ranch Lodge in 2013 to provide people with disabilities a place to vacation for up to four days between March and December every year. Guests pay only a modest fee to cover the booking, cleaning and maintenance of the facility.
To help keep the lodge running at modest rates for people with disability, the Cold Water Ranch Lodge can be rented for corporate and board retreats. All rental proceeds as well as the donations the foundation receives fund the ongoing operation and expansion of the lodge. In other words, by having your company retreat at the Cold Water Ranch Lodge and by giving generously to the foundation, you help us offer world-class accessible accommodation that is affordable to nearly all families that have a loved one with a disability.
---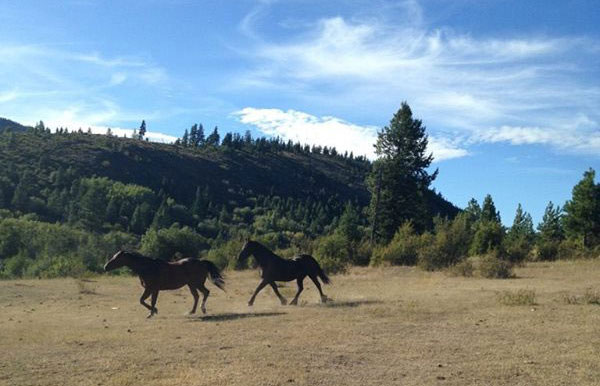 RECONNECT
Often, when you hear talk about vacations for people living with a disability, what comes to mind is caregivers "taking a break from" a person with a disability. But what we`ve learned, from talking with many families, is that they want to spend time together, with the family as a whole. They want time to rest and recharge, but also time to reconnect, to strengthen their bonds and to create positive memories together.
Abilitas Foundation has made every effort to make the Cold Water Ranch Lodge an accessible facility equipped to welcome children and adults challenged by differing restrictive physical, mental and social conditions.
Creating an accessible living space was the primary focus in the design of the lodge. At the same time though, it was important that the lodge feel cozy, like home. Families spend enough time in hospitals and institutions, so we wanted to offer them a break from those experiences. Warm sunlight and the rich golden colours of the ranch fill the lodge with a mellow and calming atmosphere.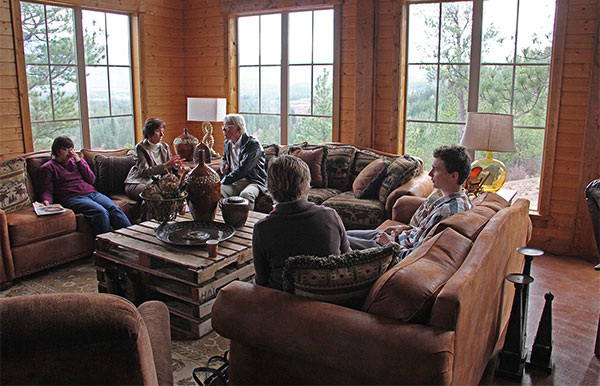 RELAX WITH FAMILY
Our focus is on the well-being of the caregiving family as a whole, encouraging togetherness and new shared memories, as they take a much needed break from it all. Any person with a disability can bring their family or support network to stay in a private bedroom pod for a nominal cost.

A bedroom pod consists of two private bedrooms that are connected by double doors. One bedroom sleeps four and has a spacious accessible shower. The second bedroom sleeps three and includes a bathroom with a soaker tub, as well as overhead lifts from the bed to the tub and toilet. Shower commodes, bathseats and portable lifts are available, if needed.
Rooms are spacious so that specialized wheelchairs can move about with ease. Bathrooms are equipped with special amenities, lowered counters and shallow sinks. The lodge has overhead lifts, adjustable beds and many other accessible features to make the place comfortable and safe.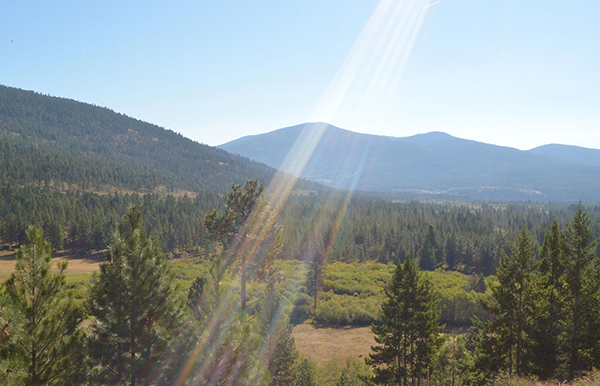 MAKE IT A RETREAT
The lodge offers 6,000 square feet of meeting space, two bright conference rooms with views overlooking the ranch, and accommodates up to 26 participants. With a full kitchen facility at your disposal, outdoor terraces, and spacious hospitality suites, Cold Water Ranch Lodge is well positioned to welcome your board meeting, family gathering, training seminars and more. Amenities include :
>

Suites with private bathrooms

>

Indoor soaker tubs

>

Full kitchen facilities

>

Complimentary wi-fi

>

Onsite laundry facilities

>

Camper parking

>

Pet-friendly

>

Hiking trails