Abilitas Introduction
The Abilitas Foundation was founded in 2008: a small charity with a big dream of creating accessible respite opportunities for people living with disabilities and their families. Abilitas does just that. We offer kids and adults with a disability a place to rest, recharge, and reconnect with their loved ones at the Cold Water Ranch Lodge: BC`s first respite lodge of its kind. Our focus is on the well-being of the family as a whole, encouraging togetherness and new shared memories, as they take a much-needed break from it all.
In 2013 the Abilitas Foundation was excited to complete the first phase of the accessible Cold Water Ranch Lodge. The lodge now welcomes families that have a loved one with a disability at no charge. In the downtime the lodge is available for rent by corporate and other groups to help pay for the maintenance and operations of the lodge.
---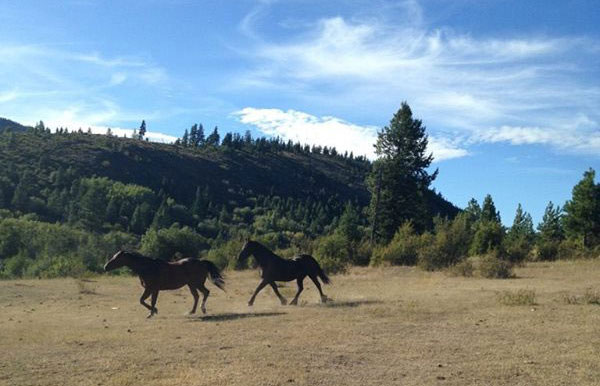 RESPITE
Respite is what Abilitas is about. And family. Often when you hear talk about respite and disability, the term is used to mean `taking a break from` a person with a disability. But what we`ve learned from talking with many families is that they want to spend time together, with the family as a whole. Time to rest and recharge, but also time to reconnect, to strengthen their bonds, and to create positive memories together.
The Cold Water Ranch Lodge was built with the understanding of respite as a short period of rest for the entire family. Time for a child or adult with a disability and their loved ones to get away from it all for a few days. In the design of the lodge, Abilitas has made every effort to make the lodge as accessible as possible for a variety of disabilities. We have left room for specialized wheelchairs with a turning radius as large as 6` ; we have included overhead lifts, lowered counters, shallow sinks and many other accessible features.
Creating an accessible living space was our primary focus in the design of the lodge. At the same time, though, we found it important that the lodge should feel like a home. Families spend enough time in hospitals or institutions. Abilitas wants to offer them a break from those experiences. To create a welcoming home-like feel, we`ve incorporated the warm golden colours and rock and other natural materials that you see outside on the ranch.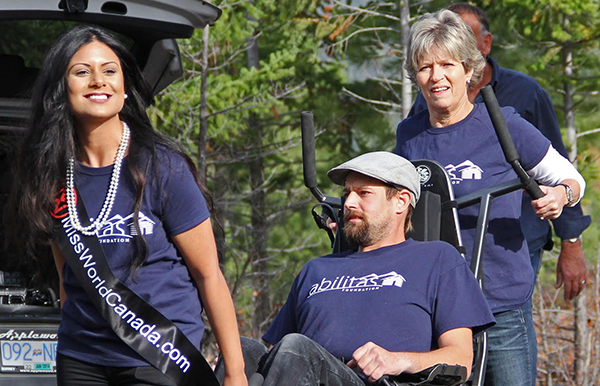 RELAX WITH FAMILY
Families that have a loved one with a disability are able to book a bedroom pod in the lodge at no charge. A bedroom pod consists of 2 private bedrooms that are connected by double doors. One bedroom sleeps four and has a spacious accessible shower. The second bedroom sleeps 3 and includes a bathroom with a soaker tub, as well as overhead lifts from the bed to the tub and toilet. Shower commodes and bathseats are available if needed..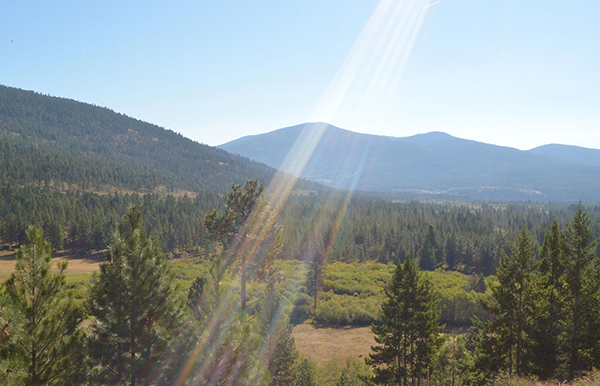 ENJOY YOUR HOLIDAY
The Cold Water Ranch Lodge can be rented for corporate and board retreats. Please contact
arlene@msasociety.com
to make your booking.
Your rental supports families-in-need
All proceeds of retreat rentals go to the ongoing maintenance and operations of the lodge. In other words, your company`s retreat at the Cold Water Ranch Lodge helps us offer respite accommodation at no charge to families-in-need that have a loved one with a disability.